Learn about the science of designing and launching rockets.
Speaker: Rohan M Ganapathy
The talk is scheduled to be at 2020-11-07T05:30:00Z. It will be streamed live to our YouTube Channel and participants will have the opportunity to interact with the speaker.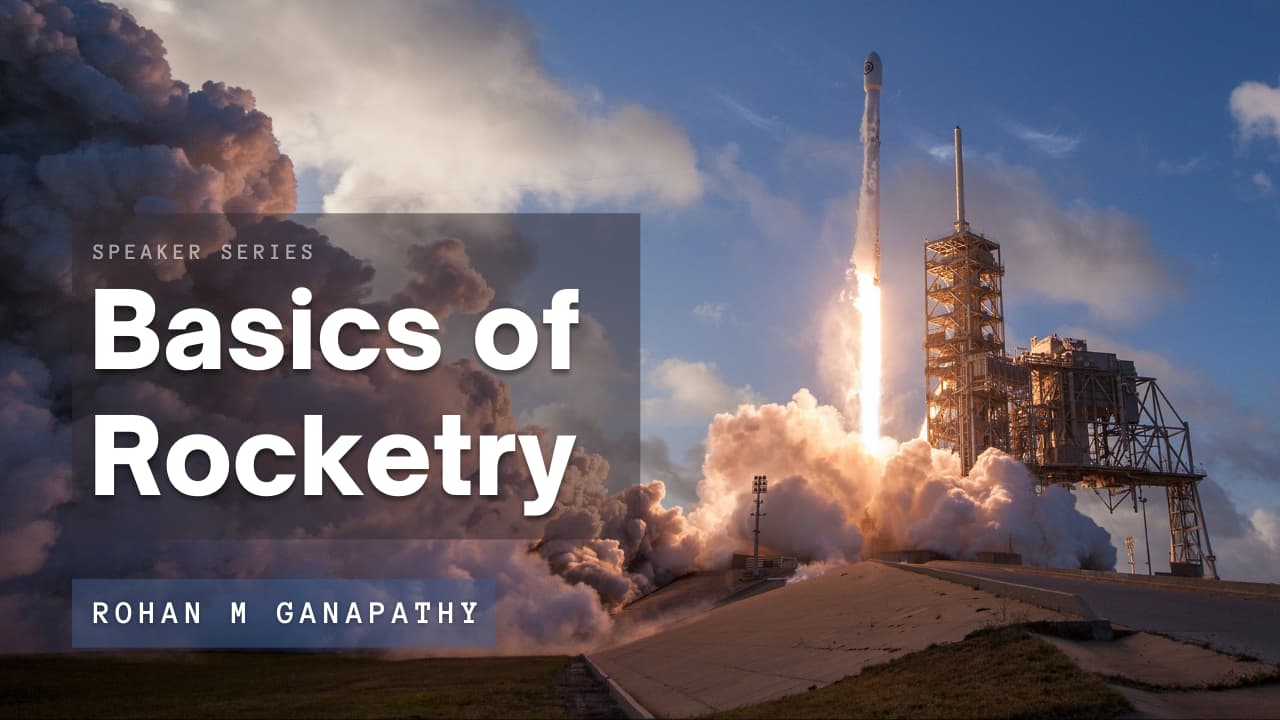 Rohan is the CEO and one of the full time directors of Bellatrix Aerospace. The company was spawned when he was just 22 years old along with the support of four like minded visionaries from a small office space in Coimbatore. During the initial time, his expertise on spacecraft propulsion and dynamics allowed the company to evolve into a stable platform from which various technologies were designed and developed with the support of other members within the company's table. He is the Principal Project Architect of India's first Microwave Electric Propulsion system which received critical acclaim from scientists. In addition to his expertise in the overall function of the company, he is actively involved in engineering, designing and testing within the various teams. This has allowed company to diversify from just spacecraft propulsion units into one which also specialises in Rocket Propulsion. He is an Aeronautical Engineer and is an active participant in the various astronomy platforms across the country.
Please share this with your friends & relatives who might be interested in this!