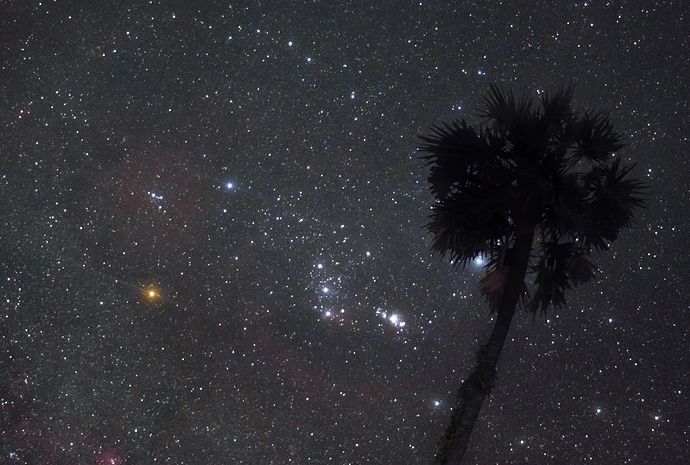 Time to bid goodbye to Orion and to welcome Milkyway Summer arm.
Until Next Winter!
CROPPED, COMPOSITE
Location: Paramankeni, Kanchipuram, Tamil Nadu
EXIF:
Canon EOS 80D
at 18mm; Canon 18-135mm EF lens
F3.5
ISO1600
15 minutes worth of integration time.
Note: The reds in the image are boosted to bring h-alpha regions. Especially on the loop like structures around the constellation known as Barnard's loop. These regions are not so evident at shorter exposure times when imaged through unmodified DSLR Cameras.