The recurrent nova RS Ophiuchi dramatically brightened from magnitude 11.2 to 4.8 over August 8-9, 2021. It is currently glowing at a magnitude of 4.5 which will be visible to the naked eye under dark skies.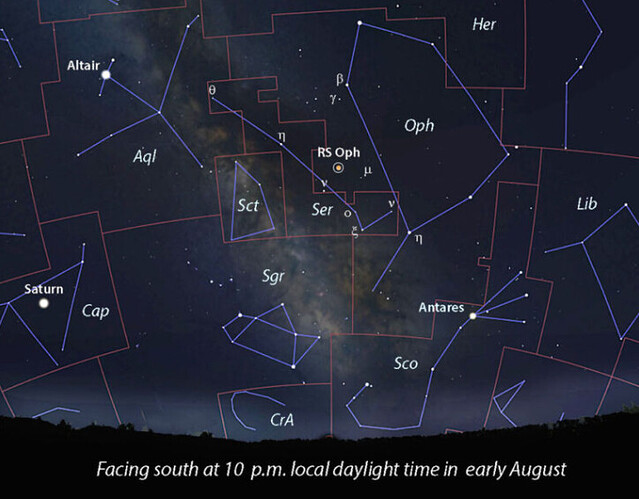 Its location is at Ra 17h 50m 13.2s Dec −06° 42′ 28″
You can read more about this
over here.